Fylds', jouw hotelbed voor thuis
Het Belgische Fylds' is een absolute meester in slaapcomfort. Hun passie voor slapen, hun 60 jaar ervaring en hun hoge kwaliteitseisen maken dat je met Fylds' jouw geheel eigen hotelbed voor thuis koopt.
KWALITEIT EN LUXE
In het aanbod van Fylds' heb je de keuze uit verschillende matrassen en boxsprings van topkwaliteit. Daarbovenop heeft elk Fylds' bed een luxueuze uitstraling. De houten frames van hoogwaardig gelaagd hardhout geven hun boxsprings een uiterst stabiel en robuust karakter. En ook de Fylds' matrassen bieden alles wat je nodig hebt voor je persoonlijk hotelbed bij jou thuis.
UITZONDERLIJKE MATRASSEN
De matrassen van Fylds' bestaan uit een unieke samenstelling van wol en vlas. Dit zorgt voor een natuurlijk ademende comfortlaag en een optimaal slaapcomfort. De pocketveren in de matrassen keren steeds terug naar hun oorspronkelijke positie en bieden zelfs bij lichte druk de perfecte ondersteuning. Zalig slapen zoals op hotel dus!
PERSONALISEER NAAR EIGEN WENS
Een Fylds' boxspring is te verkrijgen in een vlakke of elektrisch verstelbare variant.
Daarnaast heb je de optie om je boxspring af te werken met een bedrok (decoratieve stof rond de poten) of met exclusieve potensets. Voor de matrassen heb je een keuze uit:
Diamond
Platinum
Gold
Silver
Bronze
Elke matras is opgebouwd uit meerdere lagen pocketveren in gehard koolstofstaal. Diamond, Platinum en Gold matrassen combineren deze kern met een Senso-latex comfortlaag. Elke matras is afgewerkt met:
het allerfijnste Belgische damast in 100% viscose kwaliteit,
luxueus gestikte handgrepen en verluchtingsroosters.
KOM JOUW HOTELBED VOOR THUIS UITKIEZEN
Wil je liever vandaag dan morgen luxueus slapen in een Fylds' bed? Kom langs in een van onze toonzalen (Belsele, Gent, Dendermonde, Wommelgem of Rumst) en maak kennis met dit Belgische topmerk. Onze slaapadviseurs vertellen je met plezier alles over het luxe slaapcomfort en -plezier waar Fylds' voor staat.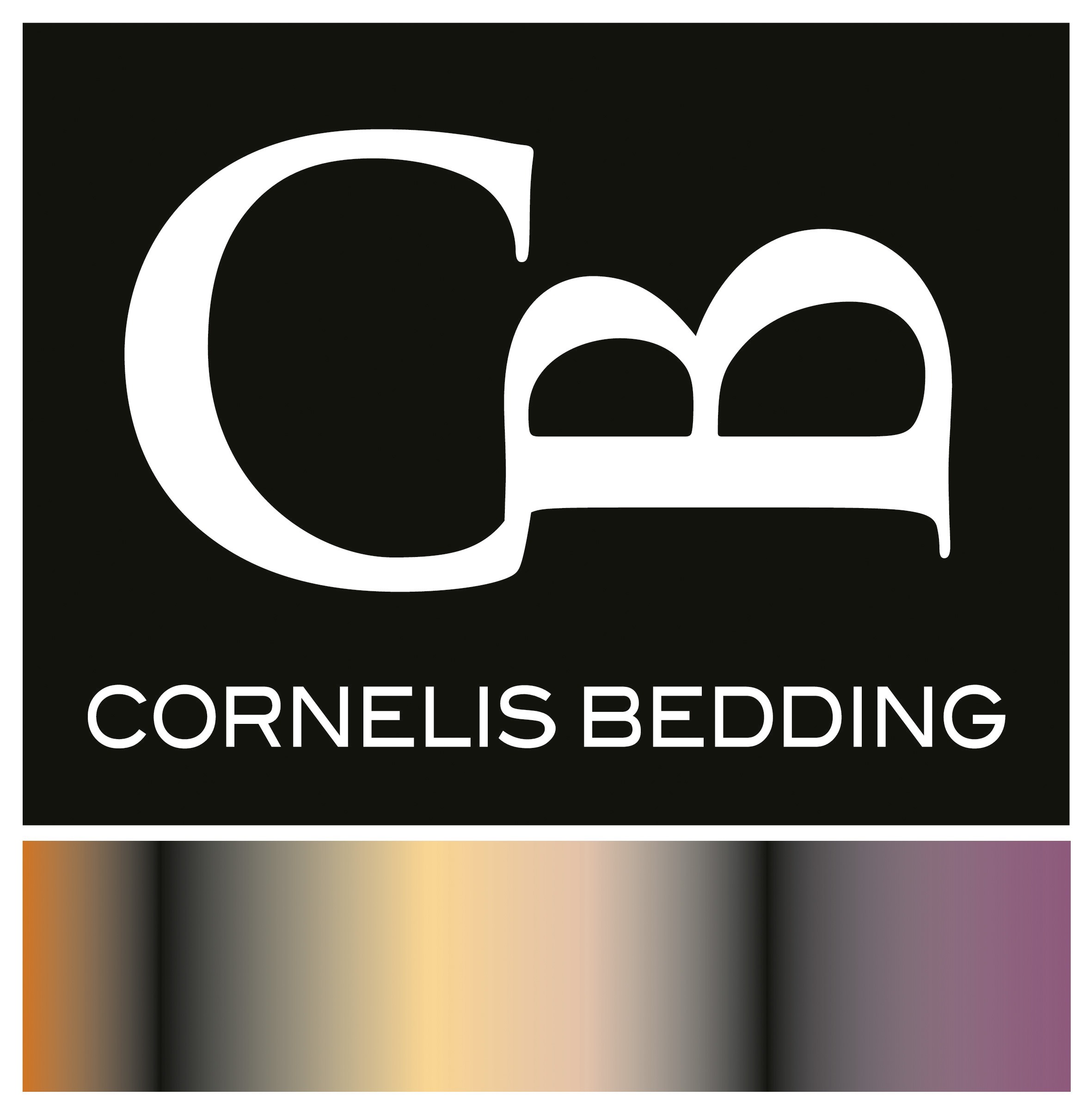 Cornelis Bedding is jouw beddenspeciaalzaak. We bieden jou topmerken in ultiem slaapcomfort. Breng een bezoek aan één van onze zes Cornelis Bedding speciaalzaken.
BTW BE 0826.722.189
Wij aanvaarden ecocheques en Sodexo consumptiecheques