Fylds' combineert Belgisch vakmanschap met slaapcomfort. Elk bed wordt met de hand gemaakt in Belgische ateliers, door meester-beddenmakers die voor hun ambacht leven. Jouw matras is steeds met liefde gemaakt, en volledig op maat van jouw lichaam.
Als onderdeel van het familiebedrijf Veldeman Bedding, is Fylds' een van de belangrijkste beddingfabrikanten in Europa. De 60 jaar ervaring en passie waarmee de vakmannen te werk gaan is door geen machine te vervangen. Daarom gebruiken ze enkel machines om het vakmanschap te ondersteunen en om de kwaliteit nóg te verbeteren.
Je kiest bij Fylds' uit verschillende matrassen en boxsprings, steeds van topkwaliteit. Het aanbod boxsprings bestaat uit vlakke of elektrisch verstelbare "Drop-In" varianten. In de vlakke variant heb je keuze tussen de "Standard Base Medium" en de "Standard Base High". Alle houten frames worden gemaakt van hoogwaardig gelaagd hardhout uit het hoge noorden. De trage groei en lage vochtigheidsgraad van dat hout garandeert een uiterst stabiel en robuust karakter.
De elektrisch verstelbare Drop In varianten met 2 of 4 motoren zijn standaard afgewerkt in een luxueuze decoratiestof van Fylds'. De Drop In mechaniek werd zo ontworpen dat die volledig onzichtbaar opgeborgen zit in de omranding van je bed.
De 2- of 4-motorige boxsprings bedien je makkelijk met de hand om alle onderdelen afzonderlijk te verstellen, maar ook het synchroon bedienen van beide helften van het bed is mogelijk. Daarnaast geniet je van voorgeprogrammeerde slaap- of relaxposities en massageprogramma's. Wat wil je nog meer?
Matrassen van topkwaliteit
Een Fylds' matras wordt steeds gemaakt uit een unieke combinatie van wol en vlas. De natuurlijke eigenschappen van wol worden gecombineerd met de vochtregulerende werking en de natuurlijke sterkte van vlas. Dat biedt jou een natuurlijk ademende comfortlaag om het hele jaar door optimaal te kunnen slapen.
Ook voor je matras zijn er verschillende mogelijkheden. Je kiest uit de diamond, platinum, gold, silver en bronze, elk met zijn eigen sterktes en eigenschappen. De vulling met pocketveren zorgt voor een perfecte ondersteuning.
Zalig slapen met pocketveren
De pocketveren in Fylds' matrassen hebben als het ware een geheugen. Ze keren steeds terug naar hun oorspronkelijke positie. De veren zijn verdeeld in 7 comfortzones, om zo een optimale ondersteuning te bieden aan jouw hele lichaam. Door ze net genoeg voor te spannen, bieden de veren zelfs bij lichte druk de perfecte weerstand. Het resultaat is een comfortabele en duurzame matraskern die goed kan ventileren.
Waar kan je ons vinden ?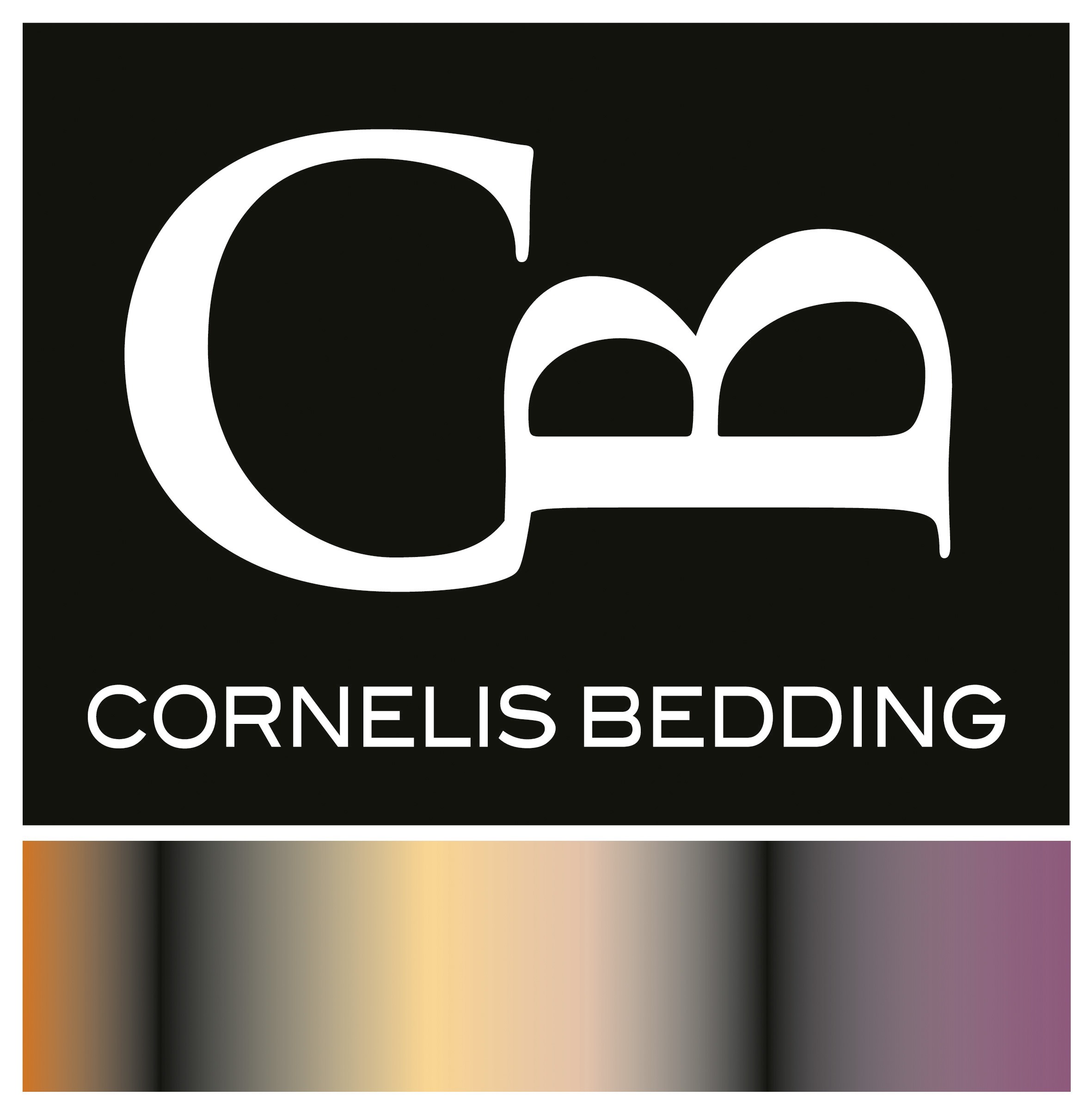 Cornelis Bedding is jouw beddenspeciaalzaak. We bieden jou topmerken in ultiem slaapcomfort. Breng een bezoek aan één van onze zes Cornelis Bedding speciaalzaken.
BTW BE 0826.722.189
Wij aanvaarden ecocheques en Sodexo consumptiecheques