Wegdromen in een Belgische boxspring van Fylds'
Fylds' is een merk van eigen bodem, ook wel gekend onder de naam "Het Belgisch Bed". Met meer dan 60 jaar ervaring en passie vervaardigen ze slaapcomfort van premium kwaliteit. Hun matrassen en boxsprings zijn niet alleen van topkwaliteit, maar hebben ook een luxueuze uitstraling. Met een Belgische boxspring van Fylds' haal je dus je eigen persoonlijk hotelbed naar je slaapkamer.
BELGISCH VAKMANSCHAP
Fylds' matrassen en boxsprings worden door meester-beddenmakers met de hand gemaakt in eigen ateliers. Ze gebruiken machines enkel en alleen ter ondersteuning van hun vakmanschap en om de kwaliteit waar mogelijk te verbeteren. Elke boxspring bestaat uit een houten frame van 33 mm hoogwaardig gelaagd hardhout uit het hoge noorden. Dit garandeert een uiterst stabiel en robuust karakter.
VLAKKE OF ELEKTRISCH VERSTELBARE BOXSPRINGS
Bij Fylds' kan je kiezen uit vlakke of elektrisch verstelbare varianten.
De vlakke versie is te verkrijgen in "Standard Base Medium" en "Standard Base High". Je kiest dus ofwel voor een boxspring met een hoogte van 22cm (medium) of met een hoogte van 27 cm (high).
De elektrisch verstelbare 'Drop In' varianten (met 2 of 4 motoren) zijn makkelijk te bedienen met de hand. Zo kan je alle onderdelen afzonderlijk verstellen. Maar het is ook perfect mogelijk om beide helften van het bed synchroon te bedienen. Er zijn bovendien voorgeprogrammeerde slaap- of relaxposities en massageprogramma's.
De elektrisch verstelbare boxsprings zijn standaard afgewerkt in een luxueuze decoratiestof. De 'Drop In'-mechaniek is volledig onzichtbaar weggewerkt in de omranding van het bed. Deze mechaniek is perfect geschikt voor een zwaardere Fylds' matras en dus ook voor personen met een maatje meer.
PERSONALISEER NAAR EIGEN WENS
Er zijn maar liefst 13 verschillende soorten hoofdborden waaruit je kan kiezen. Verder kan je jouw Belgische boxspring van Fylds' laten afwerken met een bedrok of exclusieve potensets. Een bedrok is een stuk decoratieve stof om de poten van de boxspring te verstoppen. Je stelt dus helemaal naar eigen wens je persoonlijk hotelbed samen.
Kies een Belgische boxspring van topkwaliteit
Klaar om zalig weg te dromen in een bed van Fylds'? Kom het vakmanschap van dit meesterlijk merk zelf ontdekken in een van onze toonzalen (Belsele, Gent, Dendermonde, Wommelgem of Rumst). Onze slaapadviseurs helpen je met plezier!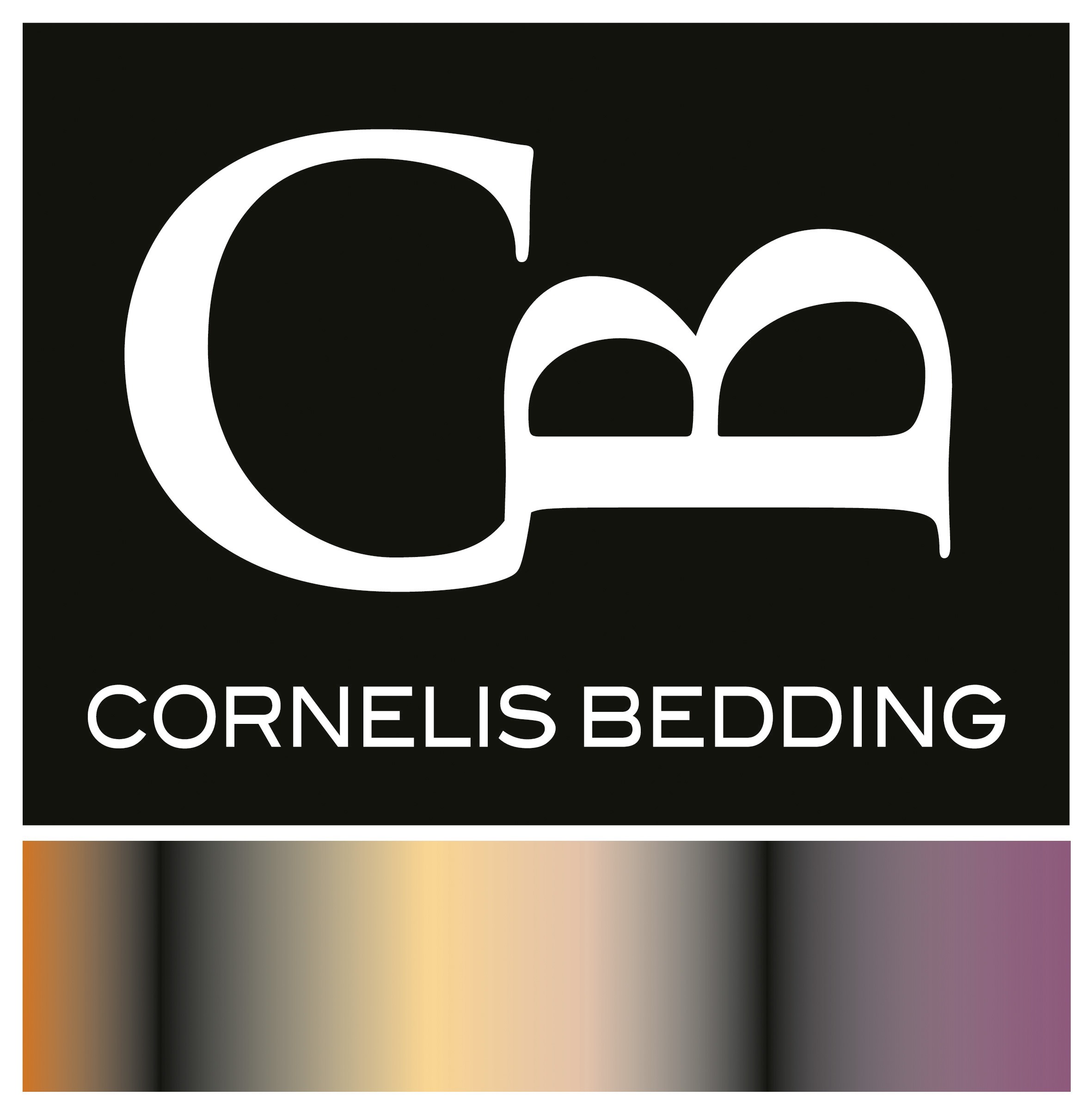 Cornelis Bedding is jouw beddenspeciaalzaak. We bieden jou topmerken in ultiem slaapcomfort. Breng een bezoek aan één van onze zes Cornelis Bedding speciaalzaken.
BTW BE 0826.722.189
Wij aanvaarden ecocheques en Sodexo consumptiecheques